Modern hotel lobby with pedal Ventura Lounge Chair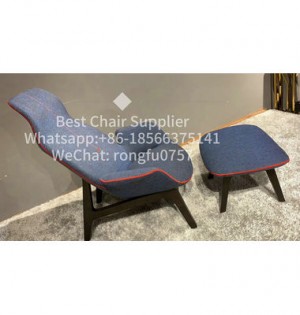 chair and ottoman set cheap, The base and legs are constructed from solid ash wood with a walnut stain, and are also available in a natural lacquer finish. The soft foam padding is laser cut to ensure correct shape retention as well as long lasting support and comfort.
The grey fabric has a smooth finish on all angles and flawless upholstery which is crafted by hand. The buttons are set in deeply and securely so that they shall remain in place even after many years of comfortable use. This chair and ottoman is so relaxing that there will be arguments in the household over who has rights to use it.
Model No.: RF-UJ56522
Contact Details
+ 0086 18566375141
Whatsapp: + 86-18566375141
Skype: beautylife0757