Laboratory Furniture Chair plastic Seat Moveable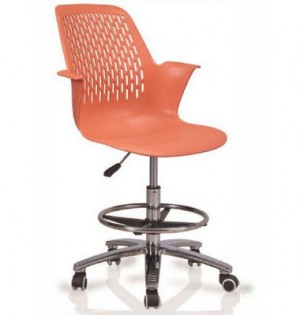 It features individual controls for adjustable seat height, as well as back-rest tilt and height adjustment. The quad fastened chair back-rest stem gives extra back-rest strength. It is easy to wipe clean, and has an inverted telescopic gas lift cover to minimise dust under the seat. The drafting ring provides height-adjustable foot support.
The Round Drafting Chair can be supplied with soft castors to reduce rolling on hard surfaces, hard castors for carpet floors, or glides for stability on level surfaces. A Premium drafting star base package can also be added, which includes a heavy duty alloy star base with inlaid rubber foot grips, a chrome gas lift and a heavy duty tulip foot-ring.
Model No.: RF-D014
Contact Details
+ 0086 18566375141
Whatsapp: + 86-18566375141
Skype: beautylife0757